Recent news
Blog Tour - Anais Butt and the Hairy Handed Gent by Kate Welshman
Blog Tour - Guilty Pleasures by Manuela Cardiga
Join the blog tour today and experience all the saucy, tastey treats along the way!




















Dec 4th-First Page To The Last
Dec 5th- Jeannie Zelos Blog
Dec 5th- Off Beat Vagabong
Dec 6th- Miranda's Library
Dec 7th- Ashley Haines Blog
Dec 8th- The Undercover Reviewer
Dec 9th- Rumpled Sheets Blog
Dec 10th- Book Nerd
Dec 11th- Acting Balanced
Dec 12th- LeAnn's Book Reviews
Dec 12th- Confessions of a Book Lovin Junkie
Dec 13th- Margay Leah Justice
Dec 14th- Passion For Pages
Dec 15th- Naughty Edition Reviews
Dec 18th- Zee Monodee Blog
Dec 19th- Swoon Worthy Books
Dec 20th- Nice Ladies, Naught Books
T.M. Franklin talks about her new book MORE on KVEWTV
TWCS ED and an Excerpt from Anais Butt and the Hairy-Handed Gent by Kate Welshman
Anais Butt and the Hairy-Handed Gent (don't let the obscurity of the title put you off) is an extremely well written young adult novel that is suitable for the younger reader while being complex enough to keep the more mature reader (cough) interested. Told in first person narrative, we are lucky to be privy to Anais's (Ah-nay) outrageously entertaining yet unapologetically honest thoughts.
"Was I really such a dreadful person? It had occurred to me over the course of the hunt for the Camry that perhaps I was. Until this afternoon, I'd been nursing an idea that I was something of a wild thing amidst old furniture, a free spirit oppressed by unfortunates less intelligent and lively than myself. I was underestimated, misunderstood, unappreciated. The problem, I thought, lay with the petty, mediocre folk around me.
For the first time I was beginning to wonder. My family hated me. My teachers hated me. By and large my schoolmates hadn't cared for me. My only real friend was Tess, a dorm buddy from two schools ago. Her parents had banned me from their house after I'd drawn a lovely curled moustache on a portrait of Tess's great grandmother. Tess and I thought it looked absolutely epic, but opinion on the subject was sharply divided. Apparently the flesh-and-blood version of this particular ancestor was unusually hirsute and really did have a thick moustache, but the portraitist had been under strict instructions to produce a charitable likeness."
And perhaps my favourite excerpt:
"I remembered Nanny Pam very clearly. She looked like an exhumed corpse with a fluffy grey wig and a roll-your-own cigarette hanging from the corner of her mouth. If you were lucky, she put her teeth in. Sometimes she didn't. And she hated children—hated them. She'd actually told my mother that she hated her and her sister Jessie until they were teenagers."
I encourage you to give it a go. You're in for a thoroughly entertaining read that has it all mystery, humour, romance, and a unique Australian flavor.
Anais Butt and the Hairy-Handed Gent
Anais Butt and the Hairy-Handed Gent
by Kate Welshman
Aboriginal inspired Paranormal Romance
Anais Butt is our part-Aboriginal, naughty heroine who has a hilarious turn of phrase: "Dad fixed me with a poisonous glare. His mouth, resplendent with the characteristic Butt family lips, was puckered like a cat's bottom."
Expelled from her fifth school at the beginning of the story, Anais finds herself attracted to Shannon, a werewolf. He reveals that he's being pursued by police in relation to a crime he did not commit. Anais wants to believe him, but when a backpacker goes missing and another is horribly mauled, she can't help but suspect Shannon.
This story is bound to get teenagers laughing and nodding their heads as they empathise with Anais's particular take on life. Girls who dream of being swept off by a dashing, dangerous hero will enjoy this book. The novel also deals with coming-of-age issues such as teen identity and the pull to follow your heart at the detriment of everything else. Anais Butt and the Hairy-Handed Gent is the first in the Anais Butt paranormal romance trilogy.
"The characters, every single one of them, are completely believable, developed and crazy-horrid in the best way possibly. The plot is incredibly entertaining, and the pacing is perfect." says Isla , reviewer for Paperback Wonderland.
"Anais is confronted with several dilemmas...that she faces with a mixture of ingenuity and innocence...often missing in modern literature. Welshman crafts a unique world that remains true to the real while still delving into the fantastic. This is a young adult novel that is suitable for a young reader while complex enough to keep the interest of a more mature audience." Josef Hernandez, examiner.com.
The Writer's Coffee Shop will be hosting a blog tour to celebrate the release of Anais Butt and the Hairy-Handed Gent from November 18 to December 6.
The Synchronized Breathing Blog Tour Is Here!!
Join us as we celebrate the upcoming release of Tara Ellison's debut novel Synchronized Breathing. Check in each day for a new stop on the tour and a chance to win a copy for yourself!
Nov. 11- http://www.talkingsupe.com/
Nov. 12- zeemonodee.blogspot.com/
Nov. 13- www.sydneylogan.com
Nov. 14- www.sydneylogan.com
Nov. 15- http://chicklitreviewsandnews.com/
Nov. 18- bookswithbenefits.com
Nov. 20- www.karmaforlifechick.com
Nov. 26- http://arraabella.blogspot.com/
Stay tuned as more spots are being added daily!
The Darkness of Perfection is a FRESH PICK for the month of November
Fresh Fiction has picked Micheal Schneiders' Darkness of Perfections as a Fresh Pick of the month.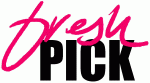 November 10, 2013
Shopping cart